If you are a natural health and supplement business, you know exactly how strict compliance and competition is in this industry.
The reason why some businesses struggle to get a return on investments, while some failed and went out of business after years of trying.
That's when I come in.
I am April, Your Go-to Direct Response Copywriter For Natural Health And Nutritional Supplements.
I do my best work writing text sales letters (TSLs), video sales letters ( VSLs), advertorials, and full funnel copy for health and supplement offers.
As a copywriter, I was able to…
If you are looking for a natural health and supplement
direct response copywriter, who can help you...
Heart-Warming Feedback From My Happy Clients
"She Focuses On Conversions And Results"
April has something which is key to make sales and that is her ability to see clearly and focus on what is important: conversion and results.
"I Felt Motivated To Get The Copy"
She was able to describe the e- book content in a clear, simple yet persuasive way I really like it After I read the copy, I felt motivated to get it!
"She Satisfied My Requirements"
I highly recommend April Alen Abion for creative writing, SM and blog posting.
April satisfied my requirements to the letter. She was also timely.
"Up To 20% Conversion"
Just wanted to let you know that the article you've done for me is doing EPIC! Compared to the old article IVe had on the website, conversions went through the roof!
Up by more than 20%!!! Thanks
"On The spot And Doing Wonderful Work"
I recommend April to anyone in need of copywriting services. She is doing work for me for book sales. She is on the spot and doing wonderful work.
"Creates Excellent And Quality Content"
I have used April for copywriting services for a number of my clients and have always been extremely happy with the outcome.
April has undertaken the work in a timely manner and has created excellent unique and quality content.
Click the button below and you will be redirected to another page, where you need to fill out a contact form to get in touch with me.
You'll also receive access to the supplement specs I've written that received positive feedback from Craig Clemens, Brian, Vaszily, Jonathan Crockett, and more.
If this makes you excited, then click the link below to schedule a phone call.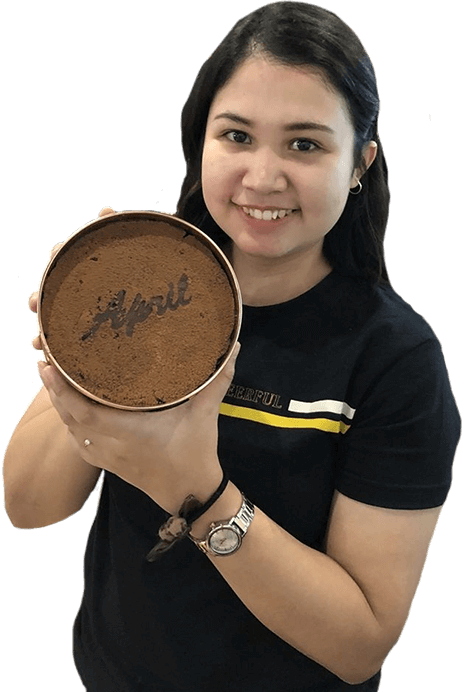 "Great Help In Improving Our Visibility Online"
It was a pretty nice conversation with April today about improving our visibility online. I appreciate your analysis on the website. She IS truly helpful.
We will go through her suggestions regarding our website copy.
"Goes Above And Beyond Client Satisfaction"
I have worked with April on several occasions and have found her copy skills to be continuously improving. She goes above and beyond to ensure that he clients are satisfied with the message that needs to be conveyed.
I highly recommend April for email or sales copy and anything in between.
"So Many Insights In A 20- Minute Call"
Just got out of April's call. It's crazy so many insights you can get from April's knowledge in a 20-minute call.
The one I found the most helpful is the "one rule" It's easy to want to tackle a thousand problems, but it deludes a message when you are spreading it too thin and weakens the copy.
"Excellent, Perfect, And Straight To The Point"
These are excellent!! Thank you!
They are perfect in length and get straight to the point and have the friendly and fun tone we We looking for! Very happy with these!
"Easy And Professional To Work With"
April is easy and professional to work with. / laid out a content plan with her and she followed it perfectly. I left the SEO to her, I provided a few keywords and from there she utilized them and their synonyms naturally throughout the articles.
The content was well written and well organized in some Google docs She delivered a great final product and was on time. At the end / asked for a few revisions to which she got done right away. Couldn't be happier. Highly recommended!
"On-Point, Succinct, And Captivating"
I have worked with April in several occasions regarding some copywriting work for a SaaS product. She was friendly, professional and easy to work with.
After briefing over Skype, April got straight down to business and deliver the copy very quickly, 1 day before the agreed deadline.
Her work is on-point, succinct and captivating. / was very impressed since it was a new tech product and she only had a few days to familiarise herself with the topic.
I would highly recommend April for anyone looking for compelling commercial and tech copy.
"April Took A Big Load Off My Shoulders"
April took a big load off my shoulders by diving into a difficult and nuanced topic ("what's the best food to give your dog"),and producing a comprehensive guide that was well-researched, well-written and actionable for my audience.
She writes in a straightforward manner that is easy for a reader to digest, and takes a great deal of pride in her work. I'd hire her again in an instant.
"A Skilled And Reliable Copywriter"
April is a skilled and reliable copy writer, she has a good understanding of the brief and she delivers with quick turnarounds.
She is flexible with the changes and offers quality copy writing alternatives on various fields. I had the chance working with April on teasers and promo videos, it's always been a positive experience.'